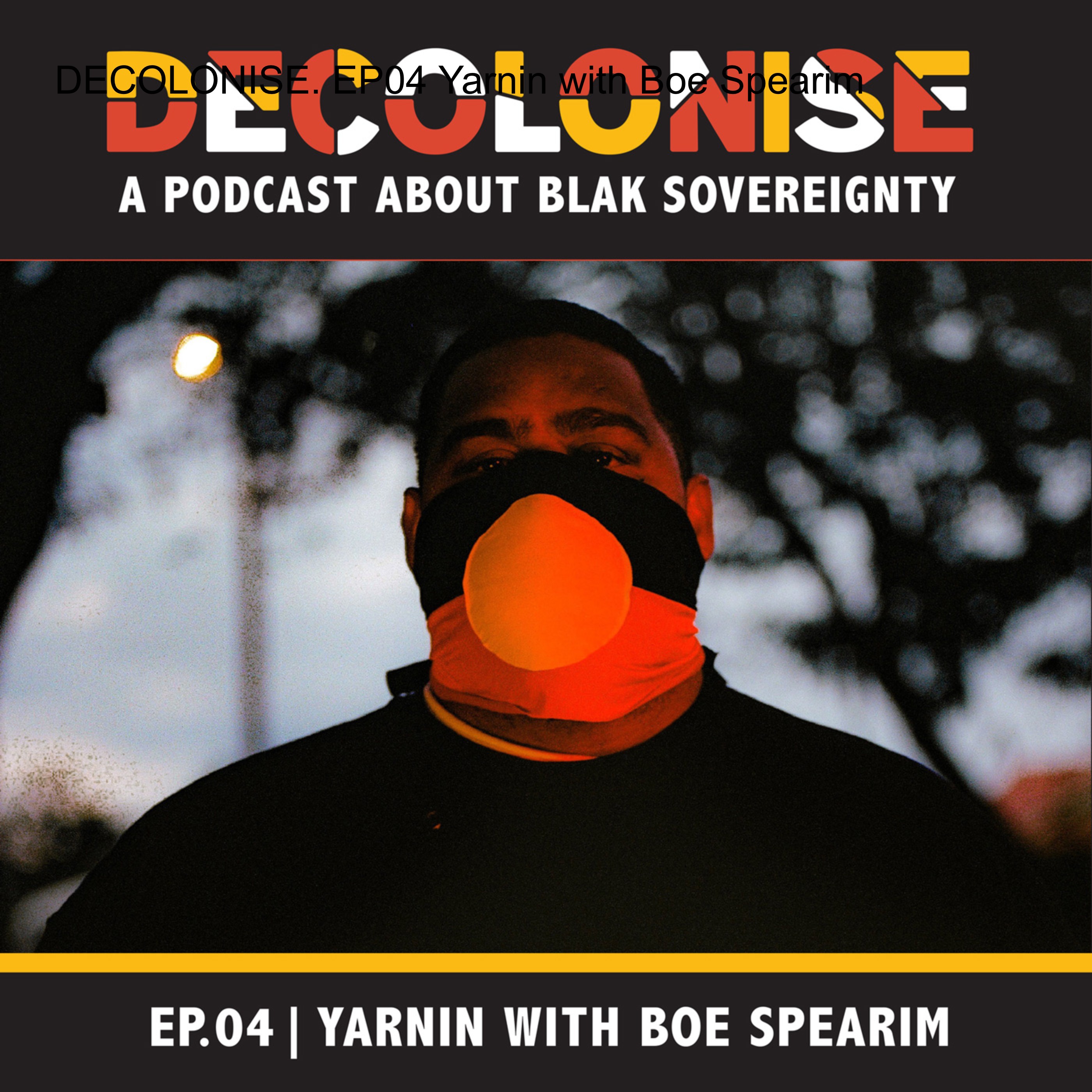 A podcast about Blak Sovereignty. In our fourth episode we yarn with Boe Spearim,  a proud Gamilaraay and Kooma brother on a deep journey thru his work as a broadcaster and the voice behind the Frontier War Stories, revealing the truth of the traumas that are still living out on our lands.
Our lands everywhere are hurting, and we are being called on urgently to ignite this healing process. Our lands need to be well for our people to be well. Our ancestors are waking us up and we are responding.
Decolonise is about the wellbeing of everyone: Aboriginal, Torres Strait Islander and non-Indigenous. We all need to take part. It's time to Decolonise. Time to unsettle the settler. Time for our internal revolution.
__________________________
CREDITS
Executive Producer: Jaja Dare
Co-Producer: Megan Spencer
Edit & Sound Mix: Josh Coom
Music: Still Standing // Kobie Dee
Special thanks to the Perkins fam + the National Film & Sound Archive // for the use of the audio segment from NFSA's Australian Biography Series - Charles Perkins.
Recorded on Bundjalung.
Produced on Kaurna.
About Decolonise // spearheaded by Wiradjuri woman and creative powerhouse with an aptitude for innovation, Jaja is ablaze with the exploration of how we move forward from the continuing invasion. Working with mob across our countries to decolonise, addressing the systemic racism that continues to perpetuate trauma for our peoples and lands. Truth telling is an epic part of decolonising. The system is cracking and it is up to all of us to listen deeply. It is time to evolve into what is not only possible, but necessary. Read the rest of this entry »